--by Nancy Hausauer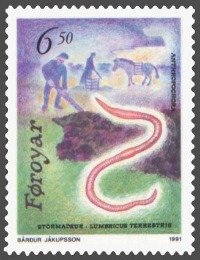 Opening and refining the heart chakras is a worthy goal for anyone and everyone. Here's a beautiful, heart-expanding practice you can use to do that. It focuses on remembering and appreciating beings who normally remain hidden from our consciousness, even though we are closely connected to them.
Gratitude Practice For Expanding Your Heart Chakra
Every day, be mindful of a new being who helps you or has helped you. Take a few moments to be aware of them, to honor them and to silently express gratitude. Once you start, you'll have plenty of ideas, but here are a few ideas to start you out:
Choose a tree and appreciate it for creating oxygen for you to breathe.
As you put on your shoes, think of the many people who played a part in making them.
Before you begin a meal, take a moment to appreciate the many beings who took part in bringing the food to your table, from the animals and vegetables you will be eating, to the farmers and truckers and store owners, etc.
When you read something, silently thank the people who taught you to read and the people long, long ago who created an alphabet.
As you take a drink of water, give thanks for the people who laid the pipes that bring it to you, and the people who make sure that the water is clean and safe.
As you walk in the forest, give thanks for the mycelia (fungal networks) that play such a huge part in a healthy ecosystem.
As you walk down the street, appreciate the people who created the sidewalk and the people long ago who invented concrete.
When you read a book, take a moment to think of the author as a person who toiled over this work. Think of the many people who played a part in creating the final object.
You get the idea.
This will cultivate your heart chakra and your sense of connectedness in the world. You will realize that many of the people you pass on the street may have helped you in some way, or perhaps their parents or grandparents did. You will have a greater appreciation for the fact that every being on the planet is necessary and deserves honor and respect.
And you will experience the great Web of Life, the energy infrastructure of the universe that supports and connects us all.
Namaste, Nancy