How To Send Energy Healing To Others

--by Nancy Hausauer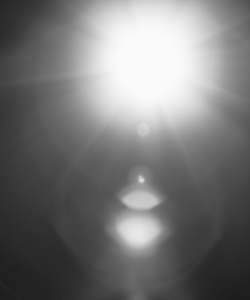 Last week I wrote about ways to be a healing force, just in how you live your life. Everything is energy, so you're impacting energy with everything you do. If you generally live with the intention to bring growth and healing to your world, you will do so.
But sometimes we want to be more purposeful and direct about working with energy. One way to do that, especially if we can't or shouldn't be physically present, is to send energy. Here are some ways to do that.
How To Send Healing Energy
Different types of energy healing and different spiritual traditions have slightly different techniques for sending healing energy, but at the foundation of all of them is intention.
Praying for someone is a form of sending healing energy. So is mentally sending good wishes. Quakers say they are "holding someone in the light." If you have a spiritual tradition, I recommend using the form of sending healing energy that's familiar to you. If you don't have a tradition to rely on, here's a technique to try:
Sit in a quiet place and meditate or ground/center/become still. Visualize yourself surrounded by white light.
Set an intention to work for the highest good of the person or situation in need. Don't specify a particular outcome--we can't know what's truly best for another.
Light a candle, sound a bell, or perform some other act that allows you to define a beginning and end to your session.
Close your eyes and visualize the person you wish to send energy to (I find it easier to visualize someone in motion rather than still); or get a felt sense of them; or if they are less familiar to you, just hold their name in your mind. Picture or feel them in a state of serene contentedness.
Send an intention to support and amplify their highest good. Visualize them surrounded by white light. Hold them in this light for as long as feels right.
End the session by taking a deep breath and re-centering. Notice your breathing and the sensations you're experiencing. Open your eyes and conclude by blowing out the candle or sounding the bell.
Of course, there are many other ways you can send healing energy. You don't need to follow a formula. Trust yourself.
A Caveat
In general, you should get someone's permission before sending healing energy to anyone. However, it's OK to send energy to a general situation without asking.
Also, there are times when it just isn't practical to ask. For example, when I pass a car crash or when an ambulance passes, I briefly send healing energy for those involved. I keep it general--sending energy for their highest good.
The more individualized and personal your intent, the more extensive the healing session, the more important it is to ask permission. Common sense is the key here.
Wishing you peace, Nancy