--by Nancy Hausauer
This is from the new book I'm working on, tentatively titled, "So You Want To Be An Energy Healer: Insight, Tools And Encouragement For The New Practitioner."Although it's aimed specifically at new and aspiring healers, I think it'll have a lot for practitioners at any stage. I hope to get it done by spring 2019. --Nancy
****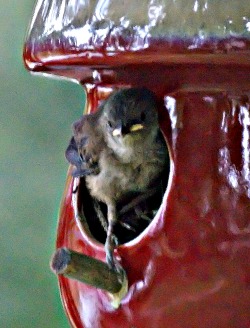 Doubt. It sometimes afflicts every energy worker I know, experienced healers as well as beginners. Sorry.
For me--yes, it still happens to me sometimes--it's a nagging, mean little voice inside my head, saying, "Who do you think you are? What do you think you're doing?"
I've developed a fairly effective response to this nagging, mean little voice. I say silently to myself, "Just do the work." I say it as often, as long and as firmly as necessary. And then I just do the work. Before long, I'm over it. I highly recommend this method.
Tips For Your First Few Sessions
Your first few sessions are a special case. Self-doubt is especially likely, and if you're anything like I was, you may feel bumbling and awkward.
Don't let that stop you. There's probably no help for it! It's like starting anything new--you just have to do it. But here are some tips that may make it easier:
Start by working with people you're very comfortable with, who are open to energy work and who are supportive of your doing it.
Let them know you're new and still feeling your way around.
Tell them whether or not you want feedback, and if so, what kind.
Give yourself permission to be awkward and to make what you might perceive as mistakes (while knowing there are no real mistakes).
Really lean into practicing non-attachment to outcomes. Don't expect anything in particular to happen. Don't worry if you don't "feel" anything. Just go into the session with an open heart and mind, practice your "Basic Energy Healing Toolkit" and do whatever else occurs to you.
Also, remember if something that feels like an energetic disharmony will not resolve in a reasonable length of time, it may be that the disharmony is a necessary part of a larger process of healing. Just set an intention to support the healing process without feeling the need to fix it. Being humble and having a perennial "beginner's mind" is as important as any specific energy healing technique you can use.
It's OK to feel like you don't know what you're doing. Just re-ground, re-center and "do the work."
Know that sessions will become smoother as you do more of them. You'll learn through experience how to sequence your session, how best to communicate certain things, how to set people at ease and so on.
Above all, try not to take things too seriously. Sometimes energy work can be serious, but often it's a lot of fun.

Comment on my Facebook page.

Image by Mike's Birds from Riverside, CA, US - House Wrens Fledging, CC BY-SA 2.0, https://commons.wikimedia.org/w/index.php?curid=63824042