--by Nancy Hausauer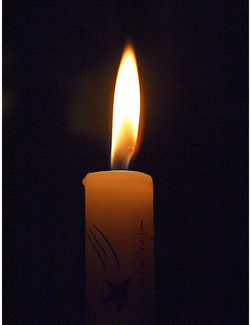 Hope is essential.
Without hope, our energy starts shutting down, and we close our energetic access to the realm of potential.
On a practical level, we stop trying. We stop looking for solutions. We sit and wait for "the inevitable." Whether we're talking about a personal problem or a global one, that's deadly.
Rethinking Hope
Hope is not the same as blind optimism. There is room for hope, even in the direst of circumstances. Here are some eminent thinkers on the subject:
"…hope is not about what we expect. It is an embrace of the essential unknowability of the world, of the breaks with the present, the surprises. Or perhaps studying the record more carefully leads us to expect miracles - not when and where we expect them, but to expect to be astonished, to expect that we don't know. And this is grounds to act."
― Rebecca Solnit, Hope In The Dark
"We must accept finite disappointment, but never lose infinite hope."
-- Martin Luther King, Jr.
"Hope begins in the dark, the stubborn hope that if you just show up and try to do the right thing, the dawn will come. You wait and watch and work: you don't give up."
--Anne Lamott
"When it is raining, we think that there is no sunshine. But if we fly high in an airplane and go through the clouds, we rediscover the sunshine again. We see that the sunshine is always there."
--Thich Nhat Hanh
Nurturing The Flame Of Hope
So, nurturing and cultivating hope is vitally important. I encourage you and me and all of us to make keeping hope alive an every-day practice. Here are a few ideas:
Seek out hopeful people, books and movies.
Develop a daily ritual to nourish hope.
Every time you light a candle, dedicate the act to kindling hope in yourself and in the world.
Create an altar as a visual prayer for and a nourisher of hope.
Think of and share examples from your life or from history when discouraging situations turned around.
Create something--anything--and allow it to remind you of the boundless creative potential of the universe.
Make a point of doing things that lift your spirits and avoiding things that don't.
Cultivate a habit of looking for things that are going right. You can do this without blinding yourself to the challenges.
Don't allow your energy to get depleted. Take good care of yourself, spiritually and physically.
Take some time every day to visualize the world or your life the way you want it to be.
Make the world better for someone, anyone. Even just refrain from being crabby for a day.
Wishing you hope, Nancy
Comment on my Facebook page.