--by Nancy Hausauer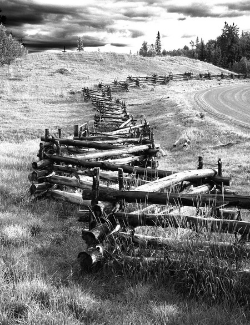 Most energy healers are natural people-helpers. We naturally want to make things better for others. That's great, but it can lead us astray sometimes, causing us to over-step our bounds, for example offering advice in areas for which we're not trained or experienced.
Staying Within Our Scope Of Practice
Energy healing should always be viewed as a complementary therapy. Those of us who are not licensed professionals such as medical doctors or mental health professionals should not be trying to do their work.
We should always encourage our clients to seek appropriate medical care for medical issues and a mental health professional's care for psychological concerns.
We should never discourage clients from following the advice of these professionals.
We shouldn't offer diagnoses about anything outside the realm of energy, if even that. (Really, we shouldn't be aiming at curing or fixing at all. That's the medical model, and we energy healers do much better by working from within our own distinct model of healing.)
Understand Transference And Counter-Transference
Energy healers also need to be aware of the phenomenon of transference. Transference is when clients receiving treatment from any therapists, including energy healers, unconsciously redirect or transfer feelings and desires about a significant person (e.g. a parent) toward the therapist. Often the feelings stem from childhood experiences. Transference can show up in many ways, including anger, seeking to please, seeking to provoke a particular response, needing affirmation or strong feelings of love or even sexual desire.
Counter-transference can also happen, in which the therapist may find her- or himself having inexplicably strong feelings about or emotional entanglement with a client.
If transference or counter-transference happens and can't be managed within the therapeutic setting, we need to sensitively transfer the client to another therapist.
Power Dynamics
Finally, we should be very aware that people come to us for help, which places us in a position of power. We should take a solemn vow to use that power responsibly and to equalize the power relationship with our clients wherever we can. We should aim to empower people, to help them see themselves and their gifts clearly, and to support them in finding their own voice and their own answers.
Our work can only be as strong as our ethics.
Namaste, Nancy
This is from the new book I'm working on, tentatively titled, "So You Want To Be An Energy Healer: Insight, Tools And Encouragement For The New Practitioner." Although it's aimed specifically at new and aspiring healers, I think it'll have a lot for practitioners at any stage. --Nancy
Comment on my Facebook page.