--by Nancy Hausauer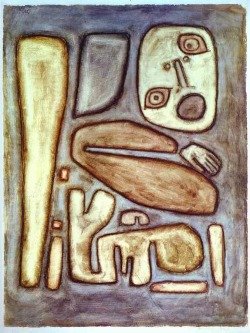 These turbulent times generate fear and anxiety (a mild form of fear) for a lot of folks. Though unpleasant, fear isn't inherently bad. Like all our emotions, it has a function. It's an important survival mechanism that alerts us to potential danger. But all the emotions, including fear, are meant to arise, do their jobs, and move out of the body and the energy field.
Too often, though, fear gets stuck in us. It can become chronic, exaggerated, and out of touch with reality. Then it's no longer helpful, and can lead to suffering, from stress-based physical ailments to long-term anxiety.
Fear is also a major inhibitor to important 5th chakra functions:
speaking truth to power
living our lives in full integrity
bringing our essence fully into the world.
Because of this, learning to work with fear is often key to continuing 5th chakra development, which in itself is necessary for the healthy, balanced development of the 6th and 7th chakras.
So how do we work with this all-too-human emotion? How do we keep it from getting stuck in our body and energy field?
How To Move Fear Through And Out Of Your Body And Energy Field
In this exercise, adapted from mindfulness teachings, you will practice feeling your fear, instead of thinking it and telling yourself stories about it, which keeps it stuck in your energy system.
Take some slow breaths and allow your body to slow down and your thoughts to become more still.
Identify where (and/or how) you feel the fear in your body.
Put your hand where you feel the fear, and mentally put some words to the experience.
If you find yourself beginning a story about the fear, how it arose, or anything else, stop and return your attention to the sensations in your body. (The sensations may change character or location as you give your body attention.)
Breathe into the sensation(s), accepting and welcoming it. Allow your body to respond naturally. Trembling, shaking and feeling cold are all common fear responses. You may also notice wanting to flee or fight. Just notice, name, and continue to feel. You may find that you are afraid of your fear. Feel that too.
Continue re-directing your attention to your bodily sensations whenever thinking or story-telling arises. Just stay with your body and let the fear exist. Observe as it changes, trusting that it will leave.
When you feel ready, if you like you can end by intending/imagining that you are releasing any residual energy of the fear with each out-breath, and breathing in fresh, bright new energy with each in-breath.
Don't jump right back into your day. Take some time and honor yourself for responding to your emotion consciously instead of reflexively.
This practice can be adapted for any emotion.
Do consider seeing a mental health therapist to help with PTSD and other deep-seated fears.
Namaste, Nancy
Image: "Outburst of Fear," by Paul Klee [Public domain], via Wikimedia Commons