Why You Need Spaciousness: Making Room for Healing and Intuition
--by Nancy Hausauer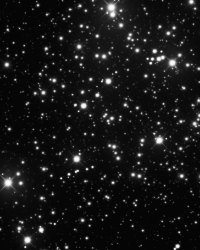 A feeling of spaciousness, both external and internal, is important to anyone's sense of inner peace, but especially so for energy healers. We need to cultivate calm and leave room in our lives for the Energy to show up and do its work.
For many of us, this has become even more important--and often, at the same time, more challenging--during the pandemic. Here are some ideas for cultivating spaciousness and making room for healing, intuition and other blessings, even if you're navigating the new realities of being at home full-time with your family. As always, intention makes any act more powerful.
Clear a room or even just a closet or table top; donate or discard.
Meditate to clear an over-crowded mind.
Weed and prune your garden; transplant crowded plants.
Focus your attention on the spaces in your home, rather than the matter in that space.
Let go of past and future and just be present.
In your job and at home, re-evaluate all your tasks and commitments. Is there anything you can let go of or delegate?
Go for a month without buying anything but necessities.
Get out in nature.
Allow yourself to do nothing.
Avoid TV, social media and other mind-invading electronic chatter for a week.
Write your worries down on a piece of paper and burn it.
Expand your body's interior space by belly breathing.
Visit open places such as mountaintops or beaches.
Clear out some emotional space by letting go of grudges.
Let your body relax and expand. Here's one method.
Although I wrote this article specifically for clearing treatment rooms, you may like some of the ideas in it to help clear the energy of your entire home.
You might like to try the "Shield of Light" technique to clear your personal energy field.

**Imagine yourself surrounded by a cocoon of light about 2-4 inches out, all around your body like an egg. (This is your energy field, in a contracted state.)

**Bring your elbows close to your sides, palms facing outward. Breathe in deeply,  and with the outbreath, push your hands slowly outward, visualizing/imagining/feeling that you're pushing or spreading the light outward.

**Go slowly, and you may feel the pressure of your field as you push against it. As you push, visualize that you are also gently pushing out any energy that is "not of you," and any unwanted emotions, energy, or thoughts -- especially those that belong to other people.

**Take several breaths like this, pushing your light out with the outbreath, until the light (your field) feels the right size. If your physical arms aren't long enough, use your expanded "energy arms."

**Then put your arms down and take a few more breaths, enjoying the feeling of lightness, spaciousness, and clarity.    

When you've cleared space in your life, don't fill it back up again.
Wishing you all the room you need to dance with Hope, Intuition, Potential and Possibility—Nancy