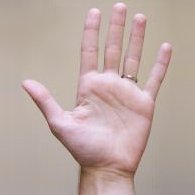 This is from the book I'm working on, tentatively titled, "So You Want To Be An Energy Healer: Insight, Tools And Encouragement For The New Practitioner." Although it's aimed specifically at new and aspiring healers, I think it'll offer a lot for practitioners at any stage. I'm hoping to get it done by early next year. --Nancy
****
If you do energy healing long enough, even if it is just for your immediate friends and family, you will eventually work with someone who is staring death right in the eye.
Repeat after me: "I will never promise someone facing a life-threatening illness that I can cure them."
Never. Ever. Ever.
Your goal is to increase their quality of life while they go through whatever physical, mental, emotional and spiritual processes they are going through.
Aim to make them feel loved and cared about. To soothe them and help them relax. To provide them with some temporary relief of symptoms if you can. Perhaps to give them a glimpse of non-material reality, which can be a comfort to someone who is dying.
Your goal cannot be to save their life. As I have said abundantly elsewhere, in energy work we do not operate on the model of fixing and curing. Leave that to the medical doctors.
And on that note, do not interfere in the doctor-patient relationship. Do not say things that make your ailing friend or loved one doubt any conventional treatments they are receiving. They don't need a particle more stress, anxiety or doubt than they already have.
Is it possible that energy healing might help them achieve a miracle, might save their lives or at least forestall death for a significant amount of time? In my experience, yes. But we have absolutely no control over that, it is not common and it is cruel to make even so much as a whispered intimation that it's possible.
Here's what I have said to loved ones and clients who were facing grave health crises. "Energy healing can't hurt and it might help. It can usually help you relax and feel better. Relaxing is always good for your state of mind, can help you feel less pain and supports your body in functioning at its best. Energy healing also can help you feel more at peace emotionally so you can make clear decisions, find more enjoyment, access your intuition and connect with loved ones."
Then just give them gentle energy work as often as you can. Lovingly do the work, and leave the outcome to something greater and wiser than we are.
And if they don't want energy work, bring soup. Everyone needs soup.
Comment/share on my Facebook page.