--by Nancy Hausauer
With Valentine's Day just around the corner, it seems timely to address the issue of Love -- in this case, self-love.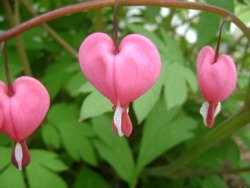 Loving yourself is one of the foundations of being able to love and be loved by others. It's also one of the hallmarks of a well-developed heart chakra, and one of the pre-requisites for true happiness.
Yet for most people, it's hard to do. In developing the heart chakra, it seems to be one of the most difficult achievements. It's so much easier to be compassionate, kind, and non-judgmental to others.
All too often, we think and say terrible things about ourselves. It's so ingrained that we barely notice the steady stream of insults and judgments that many of us lay on ourselves -- things we would never think about others, especially those we love.
For the heart chakra to fully develop, and for us to fully receive the deep, true love that we all want, we must love ourselves.
This doesn't mean that you don't see your own imperfections. It just means that you love and accept yourself anyway. Easier said than done if you've been unconsciously judging yourself for a life-time.
But it's just a habitual way of thinking, and all habits can be undone. With persistence, you can learn to treat yourself with the loving-kindness that you probably show to most other people.
Here's a suggestion for how to start practicing self-loving-kindness:
Start by noticing your own self-judgment and non-compassion -- the thoughts and words that are less than tender, loving, and kind toward yourself. (This alone would take you miles toward the goal of self-loving-kindness.) For example, let's say you've just noticed that you've mentally called yourself clumsy.
Now think of someone you love dearly. Ask yourself, would I berate my dear one like that? Would I want them to say or think such a thing about themselves?
Replace "clumsy" with a more charitable thought, for example, that you're strong, or enthusiastic, or that being graceful is a lovely trait but not very important in the grand scheme of things. Or, think of a time when it wasn't true, when you were graceful. Or reframe it in a more neutral way, such as "Sometimes my mind/imagination is so active that I lose track of my body."
Make a habit of doing this. With practice, you can do the whole sequence in a few seconds. It will open your heart chakra to yourself, and it will impact your connection to others as well.
Wishing you a self-loving heart, Nancy
Comment on my Facebook page.