--by Nancy Hausauer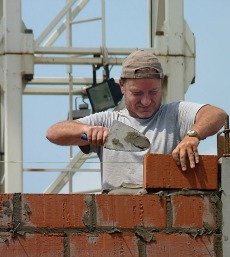 Often when we think of energy healing, we think of healing the physical body. But energy healing can be applied to any aspect of your life. For many of us, our jobs are a part of our lives that could really use some energy healing help.
Here's an energy healing routine that you can use to elevate and improve your work life.
Clear the energy of your workspace at the start of each week. If you have a window, open it and let in fresh air. If not, open an imaginary window and flood your space with make-believe fresh air and sunlight. Hold the intention to have the real or imaginary air and light clear and elevate the energy in your area. (Do this much more often if you meet with or treat people in your workplace.)
At the start of each workday, calibrate your energy. Ground and center and surround yourself with light, or do any other exercise or technique that lifts and clears your energy field.
Touch your heart chakra (in the center of your chest at heart level) to remind you to stay heart-centered.
Touch your third eye (between and slightly above your eyebrows) to help you think clearly and stay above petty workplace issues.
Set an intention for the day. This could be a work goal or something more general, such as the intention to be courteous and calm to others or to maintain a balance between your own wellbeing and the demands of your job. Write it down and look at it throughout the day.
It's easy to get lost in details, so remind yourself (and coworkers if possible) about the highest purpose of the work you're doing. For example, if you work in the accounting department at a university, you're not just balancing numbers. You're maintaining order and coherence so that people can learn to employ the gift of their intellect. If you work in a restaurant or grocery store or on a farm, you're helping fulfill people's primal need for the nourishment and pleasure of food, and so on.
Whatever you do for a living, make it your own and consciously serve at the highest level you can. Have a good week! --Nancy
Comment on my Facebook page.