--by Nancy Hausauer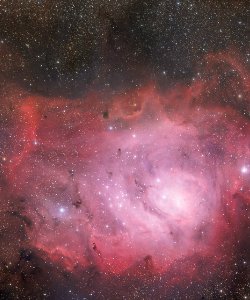 Oh, the heart chakra. So beautiful, so tender, so pure.
So not alone. But sometimes this primal truth can be hard to remember. And then our heart can ache with the feeling of isolation, or the feeling of carrying too much of the burden of our own and other people's suffering--which is also a feeling of separateness, because the burden is only too much if we are trying to carry it alone.
So here's a meditation for anyone whose heart is aching. Try to keep your mind out of it. Mental "efforting" gets in the way.
Guided Meditation For Heart Chakra Healing
Sit in a comfortable, quiet place where you won't be disturbed.
Notice your breath. Take some time with this. Allow your breath to become more even, more regular.
Let your mind clear, and allow yourself to know this intuitively: Love is everything. Love is all around you and within you. Your heart chakra is an esoteric organ that allows this all-encompassing energy of love to move, to flow, to be expressed.
Breathe into your heart chakra, in the center of your chest. Breathe in and out through it.
Breathe the love that is everywhere, everything, into your heart chakra. Feel love flowing through your heart.
Now, know--without thinking about it--that your heart chakra is the center of the universe, the center of the web of all being. Imagine or experience your heart (or heart chakra), deep in space, held within a vast, love-filled peace. From this place, you are connected to everything.
Know also that everyone's heart is at the center of the universe. Each of our hearts is the One Heart, and we are all connected through our collective Heart.
From this peaceful, central, unified place in the universe, continue to feel your heart chakra filled with love. Feel love and oneness flowing in and out through it. You don't have to do anything, it happens on its own, so allow your heart to rest in this flow.
This beautiful love is a universal love. It connects you to everyone and everything, but it doesn't depend on anyone in particular, and so is always, eternally accessible.
Notice how this feels so you can remember it. When your heart hurts, when you feel alone, go back to this place, this feeling, this central, universal love. Rest in it.
Allow yourself to be in this state for as long as you like. Return to your ordinary surroundings slowly and tenderly, and give yourself all the time and space you need before returning to your daily activities.

With love, Nancy