--by Nancy Hausauer
This is from the book I'm working on, provisionally titled, "So You Want To Be An Energy Healer: Insight, Tools And Encouragement For The New Practitioner." I hope to finish it by early summer. --Nancy
****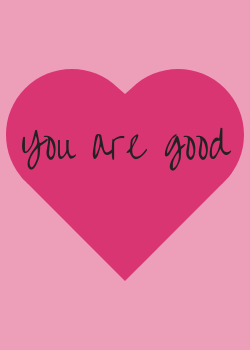 When we go into an energy healing session with someone, we need to switch into a mode of unconditional positive regard (UPR). This means we fully trust that the person we're working with
is good
means well
is doing their best
has within them vast resources for self-healing.
It doesn't mean that you have to approve of everything they do. But no matter what, you trust their capacity for personal growth and evolution. You bear witness to the presence and reality of their highest self, and in doing so help them step into that state or energetic organization.
There's no formula for doing it, and it's not something you can play-act. It has to be a deep-rooted attitude, a basic orientation that you bring into the treatment room with you.

Some of the ways you can demonstrate unconditional positive regard include
being interested in them
deep listening
eye contact
willingness to go slow and allow spaces of silence in conversation
suspension of judgement
allowing differences
keeping your own self-interest, opinions and biases in check
making it clear you trust their innate wisdom and ability to heal and rebalance
helping them reframe negative comments or opinions about themselves.
Some of the many benefits of UPR are:
It creates an atmosphere of safety for the recipient. They can let down their guard and relax deeply.
It allows recipients to develop greater self-acceptance and a belief in their own fundamental goodness.
It helps them recalibrate their energy and access their highest selves.
It encourages them to tap into their own wisdom, insight and resources and trust themselves to be able to solve their own problems.
Some Fine Points
A couple of things to be noted about unconditional positive regard.
Don't try to be a talk therapist if you aren't properly trained and licensed. You can do more harm than good by straying beyond your scope of practice.
Unconditional positive regard can be hard to maintain with close family and friends. These are complex, layered relationships. Just do your best.
Don't try to maintain a perfect record of UPR outside the treatment room. It's not even clear that it is emotionally healthy to try to maintain it all the time. Experiment with it in your daily life if you wish, but don't expect it of yourself.
Wishing you the highest good in all you do, Nancy