--by Nancy Hausauer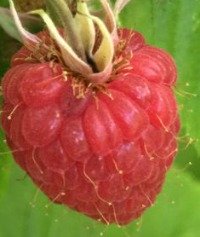 Summer officially starts June 21.* Like every season, Summer has its particular wisdom to impart about living in harmony with our energies. One of its important lessons is about absorbing, savoring and appreciating:


absorbing light
savoring sweetness
appreciating beauty.
It's easy to get caught up in life's hustle and bustle, marching through the wonders of our world unconsciously,so busy or so lost in thought that we forget how quickly summers fly by, flowers fade, children grow up.
Some moments are perfect: sweet, warm and beautiful, like a lazy, rose-scented afternoon. Summer reminds us to be fully present for these moments. They feed our energy fields, making them strong and vibrant and helping to keep them from becoming depleted during leaner and more challenging times.
Feed Your Field
This summer (and all year long), be an apprentice to the wisdom of the season. Drink deeply of the things that feed your soul. Whenever you encounter light, beauty, sweetness and joy, bring them fully into your body and your energy field.
Here are a few ideas for doing that:
Take a single ripe berry and really enjoy all its sensory qualities.
Devote a whole day to enjoying a particular sense.
Meditate on a flower, noticing as many things about it as you can.
Watch a whole sunset or sunrise.
Lie down on a blanket and marvel at the starry sky.
Take a morning or afternoon off and do nothing. (No TV or electronics.)
Cook a meal that epitomizes summer. Share it to multiply the enjoyment.
Enjoy just breathing.
A Poem That Says It All
This excerpt from Mary Oliver's poem "A Summer's Day" captures the kind of radical presence and savoring I'm talking about:
… I don't know exactly what a prayer is.
I do know how to pay attention, how to fall down
into the grass, how to kneel down in the grass,
how to be idle and blessed, how to stroll through the fields,
which is what I have been doing all day.
Tell me, what else should I have done?
Doesn't everything die at last, and too soon?
Tell me, what is it you plan to do
with your one wild and precious life?
*****

Have a beautiful, nourishing summer.
Comment on my Facebook page.
*(Of course, it's Winter Solstice for those in the Southern hemisphere.)