Energy Healing For Depression
Introducing A New Series (And Possibly A New Book)
---by Nancy Hausauer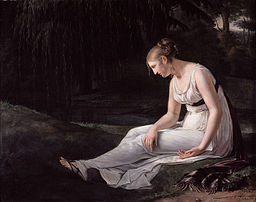 Depression is a huge problem worldwide. U.S. government sources estimate that about 1 in 10 adult Americans take anti-depressant drugs—making it the third most commonly taken prescription medication. The World Health Organization estimates that globally, more than 350 million people are suffering from some form of depression at any given time. And there are multitudes more who suffer from depression but, for whatever reason, don't seek help and so don't show up in the statistics.
Do you find this amazing? I do. It's an epidemic. I have to wonder why, and why the current standard treatments don't help everyone.
I'm not just coming to this subject from a place of abstract concern. Depression is something that I have dealt with off and on for as long as I can remember—since I was a small child. I rarely experience it now, but I have not forgotten the suffering it brings. I've also worked professionally with many people who are grappling with depression, and seen family and friends struggle under its heavy load.
While I am not at all suggesting that people should reject anti-depressant drugs or professional counseling—please do get whatever help you need—I think energy healing and the energy healing perspective also have something valuable to offer people in the grips of depression.
Thus, I am part-way through the first draft of a book on the subject, the working title of which is: "Lifting the Gray: Depression Self-Help from the World of Energy Healing."
After I'm done with the first draft, I'll see if I think it's worthy of finishing and publishing.
I'll be sharing ideas and resources with you as I continue to write the first draft. Here's one, a wonderful TED talk by psychiatrist and author Neel Burton, in which he beautifully reframes the simplistic view of depression that currently prevails.
See the video here if your browser doesn't support the embed.
I'm looking forward to sharing my thinking with you —and getting your feedback. As always, you can comment or share on my Facebook page.
Sincerely, Nancy