"I'm New To The Spiritual World. Any Advice?" (A Reader Asks)
----by Nancy Hausauer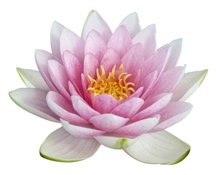 Reader's Question
What would you say to someone who has just opened up their channels to access their higher spiritual self but at the same time has no idea about the spiritual world? What does it even mean to be spiritual?
Nancy's Response
This is such a great question. Thanks for voicing it. My response is in the spirit of friendly discussion. So, from where I stand:
You say you are new to the spiritual path and the spiritual world, but you aren't. That's because there is no other path, no other world. As Buddhist teacher Pema Chodron says, "Whatever is happening is the path to enlightenment."
In other words, the path to enlightenment is the only path there is, and you've been on it since the moment you, fundamentally a spiritual being, were born into a physical body and physical experience. (And probably before, but that's another discussion.)
So you are not new to this. All that is new is your level of awareness and intention about it.
We often think of spirituality using the image or metaphor of a path or journey, and that has usefulness. But the image is also misleading, because it is temporal/spacial, implying that there is a beginning, sequential steps along the way, and an end. And there are not.
It is more a state than a process. And one thing I gather from that is that, on a deep level, no one of us in this physical experience is more spiritually "advanced" than another. We all have different perspectives, different things that we see, different ways of interpreting and expressing what we have experienced. So we have valuable things to share by talking about our spiritual experiences with each other. But I believe it is a mistake to overvalue others' words and thoughts about the spiritual life, and to undervalue our own.
(I also think there are whole cultures that would disagree with this, and I respect that.)
Many people, at least in our hard-working culture, think of spiritual growth or awakening as a process that you have to toil away at for a lifetime to "achieve." More books! More workshops! More teachers! More meditation! We turn it into such a chore.
I believe that we are all already "there." Each of us already possesses Buddha-nature within. The peace and wisdom and love and awakening that we all seek is already a part of us. So the spiritual path or process is more about stepping into where you already are, of seeing what is right in front of you, of standing up to your full height instead of crouching, of embracing the Beloved who is right before you, arms outstretched for you.....
Comment on my Facebook page.