Seasonal Healing: The Restorative Energy Of Winter
----by Nancy Hausauer
For those of us in the Northern Hemisphere, the Winter Solstice is just around the corner -- to be precise, December 21st.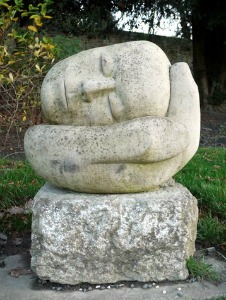 The Winter Solstice, the official beginning of winter, is the longest night and shortest day of the year. It also heralds the return of the light--I love the poetry of that.
Like each of the seasons, winter offers lessons about living in harmony with our energy.
The Wisdom of Winter
In winter, nature rests. The nights are long and still, the earth gestates, and many of the plants appear to die. It's part of the natural cycle, necessary for the growth and productivity of spring, summer and early fall.
Often we forget that rest and stillness are also necessary for us, too. This is true for everyone, but especially so for energy healers and others who are sensitive to subtle energy.
In winter, nature teaches us that we must take time for internal stillness, external rest, and self-gestation. If we haven't taken care of ourselves, we can't take care of others. We don't have enough extra light to direct toward healing, creating, and other positive purposes. We must guard our time for restoration and inner stillness with the fierceness of a winter storm.
Staying Energetically Balanced in the Season of Winter
Here are some winter-solstice-inspired ideas for making sure your precious subtle energies stay in balance:
Let go of traditions and social engagements that don't feed your spirit.
Get out into nature. Get as much natural light as possible.
Turn off the TV and do something creative.
If you feel tired, take a nap. Allow yourself as much sleep as you need.
Nurture your inner child with some play-time.
Bring rich, beautiful colors and scents into your home and workplace.
Take a mini-holiday every day, even if it's just a five-minute jaunt outside for a breath of fresh air.
Schedule regular time for stillness and reflection such as meditation, journal-writing, or contemplative walking.
Make room in your life for the distinctive poetry and beauty of the season.
Cherish the darkness, which is fertile and restorative.
Light candles or build a bonfire to celebrate the return of the light.
Take good care of your precious self, and have a beautiful, wise winter -- Nancy
Respond or comment on my Facebook page.