Why You Need Spaciousness: Making Room for Healing and Intuition
--by Nancy Hausauer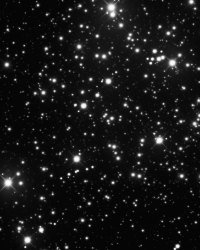 I believe that a feeling of spaciousness, both external and internal, is important to anyone's sense of inner peace, but is especially helpful for energy healers. We need to cultivate inner peace and calm, and leave room in our lives for the Energy to show up and do its work.
Because I've lived in a small house for the last 20 years, I've had many practical opportunities to learn the value of space and spaciousness. My husband and I cherish the space we have. We're very careful about bringing new Things into our home. We periodically purge Stuff, too, because that spaciousness has proved really hard to protect.
My mind also tends to get crowded. I love information, thoughts and concepts. I used to believe that was the best way to be, but as I've gotten older, I've questioned that. I see the value of having more space in my mind as well as in my surroundings.
Here are some ideas for cultivating spaciousness and making room for healing, intuition and other blessings:
clear out a room or even just a closet; donate or discard
meditate
weed and prune your garden; transplant crowded plants
focus your attention on space, rather than the matter in that space
let go of past and future and just be present
get rid of "time-things"—an overcrowded schedule
spend more time with spaciousness experts: dogs and cats and little kids. They never clutter their minds or schedules.
spend a day in silence
go for a month without buying anything but food
get out in nature
set aside time to do nothing
avoid TV, social media and other electronic chatter for a week
write your worries down on a piece of paper and burn it
expand your physical interior space by belly breathing
visit unbounded places such as mountaintops, ferries/ships, a cathedral
let go of grudges
let your body relax and expand (get a massage?)
at work, see if you can delegate some tasks or offload in other ways
prune unnecessary commitments and tasks from your personal life
Wishing you all the room you need to dance with Hope, Potential and Possibility—Nancy
Comment or share on my Facebook page.