Gift: Healing Presence Guided Meditation
----by Nancy Hausauer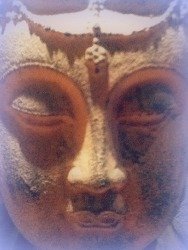 If you're feeling discomfort or pain, my guided meditation below is designed to help. It'll help you bring healing consciousness to places in your body that are trying to get your attention (in other words, places that are in discomfort).
The body loves our presence in it; it loves and thrives on consciousness. So being fully present to your body, especially to a place of pain or discomfort, is very healing and balancing. It can result in subtle changes, or in dramatic ones. In either case, it's always good.
In the approximately 12 minute meditation, you'll be guided to give your full attention, your open, compassionate, non-judgmental listening, to your body. Often this is enough to resolve pain or discomfort.
The volume of the recording is a little quiet, so you may want to grab some earphones. Then settle into a comfortable place and start the mediation.
Healing Presence Guided Meditation
If You're Reading This Via Email
If you're reading this via email and for some reason you can't get the audio file to play, try
this,
or go directly to
The Energy Healing Site,
for the original link.
As always, you can respond or comment on my Facebook page.
Namaste, Nancy
P.S. Just a heads-up. If you've been thinking about buying my book Chakra Care in PDF or Kindle format, this would be a good time to do it. I'm going to be experimenting with raising the price a bit, which I'll be putting into effect in a week or two. The paperback price will remain the same.)