Expand Your Heart Chakra With Tonglen
----by Nancy Hausauer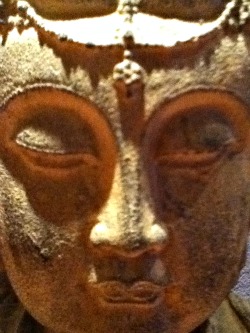 Last week my daughter went back to college after being home for a week. I watched her drive away in her old green Ford pickup, went back in the house, and couldn't shake the blues.
Wanting to shift my energy, I turned my awareness on my sadness. It felt very small, cramped, dark, separate, isolated and unique. I think that the energy of personal suffering is like this for many people. Then I remembered the beautiful Buddhist meditation practice of "tonglen," which my friend Margaret Ann had introduced to me.
As the beloved Buddhist teacher Pema Chodron describes, tonglen "dissolves the barriers in our hearts that keep us feeling separate from others, and cultivates a deep compassion for all living beings, including ourselves. . . By practicing Tonglen we connect with a less defended and more open, spacious dimension of our being."
Doing my best to follow the simple practice, I breathed in awareness of my own suffering, paused to transmute it, and breathed out (as best I could) what would bring me relief. I did this for a few breath cycles. Then I expanded my focus, breathing in the suffering of every mother everywhere who is missing her child, pausing to transmute this suffering, and breathing out (again, as best I could) what would bring them relief. Immediately, I felt better. My energy expanded and brightened, and the sadness lifted.
This is, of course, a form of energy healing, one that uses breath.
When we allow ourselves to become aware of the like-suffering of others, we can transform our individual distress into a larger, more connected self. We can expand our consciousness and our energy, bringing light and space into the cramped, dark hovel of our own personal misery. We can outgrow our individual suffering, sometimes almost immediately, with a "pop," healing ourselves as we send healing energy to others and developing our heart chakra in the process.
( Note: If you're an empath who hasn't yet learned to manage her/his gift, wait to try tonglen until you've learned to be more in control of your sensitivities.)
Learn more about tonglen from Pema Chodron here , or watch the video below. (If the video doesn't show on your browser, here's the link.
---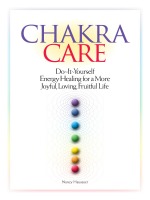 Chakra Care
Do-It-Yourself Energy Healing
for a More Joyful, Loving, Fruitful Life

 Understand the chakras and learn 500 fun, down-to-earth activities to balance, nourish and support them. Learn more or buy it here.
---