Chakra Care
Do-It-Yourself Energy Healing
for a More Joyful, Loving, Fruitful Life






Chakra Care is a 130-page e-book that's a clear, friendly, practical guide to the chakras. Start healing your own chakras right now!




$7.99



You'll be able to pay with a major credit card or your PayPal account. Your information is safe with PayPal, the Internet's most trusted payment processor.
---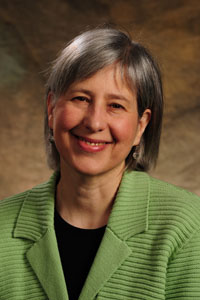 Have you wanted to learn about the chakras but it just seems to be too complicated and esoteric? Wanted to heal, balance, nurture and develop your own chakras but it feels like something you could never learn to do?
This clear, fun e-book will help you understand your seven wonderful energy centers and start healing and developing them right away. You can do it--It's not as complicated as it may seem!
Chakra Care offers 500 practical, down-to-earth activities that help you balance and nurture your chakras for a more joyful, loving, fruitful life.
My name is Nancy Hausauer, and I'm an energy healer and a writer. I'm guessing you're the kind of person who's always looking for new perspectives, new ways of perceiving the world, new ways to care for your body mind and spirit.

And you're interested in chakras (why else would you be reading this?) and would like to find out more about them. You'd like to find out about a different but powerful approach to improving your life and your health. That's wonderful! 
And ….. You've come to the right place!



Chakra Care Explains The Chakras Clearly and Simply
Chakra Care  is written for you. It's a clear and practical guide to the 7 chakras -- a fun, friendly, down-to-earth manual that will allow you start healing your own chakras now, for more health, happiness and fulfillment in your life. 


There are other books on the chakras, and some of them are excellent. The problem is, most of them are too much for most people -- too complicated, too many words, too many esoteric concepts. It's  like trying to get a drink of water out of a fire hose!
I've been a writer for over 30 years, specializing in communicating in clear and straightforward language, and I explain the chakras in ways that everyone can understand.
Chakra Care Teaches You How To Do
Practical Energy Healing For Your Own Chakras
I've been studying the chakras for over 25 years, and doing energy healing for 20 years.  I'm passionate about helping other folks learn to work with their own energy -- people just like you. And that's what this book is about.


Absolutely without a doubt you can learn to work with your own chakras, to take you to a deeper level of health and fulfillment in your life. I'll give you hundreds of ways to do that -- using what I call practical energy healing, or "every-day" energy healing.


I don't see any need to make basic energy healing out to be some complicated, esoteric thing. I'm a practical, down-to-earth person, and this is a practical, down-to-earth book. It's like my website and my blog, only more -- deeper explanations, more fun and effective ideas.  


You're not going to have to  convert to a new religion, or turn your life upside down, or study for decades to begin benefiting from this ancient system of wisdom. With just this book you'll be  able to do powerful, effective energy healing work on your own chakras.

What Can Caring for Your Seven Chakras Do For You?

How might clearing, nurturing and developing your chakras make your life better? It could help you

Overcome anxiety to feel more calm and secure
Manage stress and improve physical health
Develop a healthy relationship to abundance and prosperity
Have more pleasure, fun and creativity
Foster erotic health and fulfillment
Enhance your personal power, self-esteem and vitality
Reach goals and create the life you want to live
Heal troubled relationships (including with yourself) and form meaningful new relationships
Heal past wounds and open your heart to giving and getting unconditional love
Reach new levels of creativity
Speak your truth and create a life that truly expresses who you are
Gain wisdom, clarity, intuition and perspective
Tap hidden potentials in yourself, open new doors of perception and step into extraordinary reality
Feel more inner peace
Develop a connection to something greater and find meaning and sacredness in your life.


Oh, and did I mention that working with the chakras is fun?! (Especially the way I approach them, if I do say so myself.)


---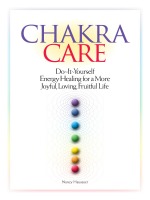 $7.99
---

What's Inside Chakra Care

Chakra Care has 18 chapters, covering basic concepts such as energy, energy anatomy, energy healing, and of course, the chakras.
In addition to a simple, clear explanation of the chakras as a system, each of the seven chakras gets its own chapter. Each chakra chapter has
an overview
a handy chart
a description of how to tell whether it's healthy or out of balance
a list of signs that indicate it would benefit you to work with it
and finally, dozens of specific, practical, down-to-earth exercises and techniques that you can use to develop and balance it. For each chakra, you'll find activities in these areas:

general activities
physical body
home
family/friends/community
food
work and career
travel
colors and scents
affirmations
and a blessing
Click here to get more detailed information about the content and chapters of Chakra Care.



Yes, You Can Do These Chakra-Balancing Activities -- And Have Fun While You're At It

As I've said before, these exercises and techniques aren't esoteric and difficult -- in fact, many of them are everyday things that anyone, even a child, can do. You're not going to have to run away to an ashram, chant for 2 week, or eat some kind of strict diet. These activities are enjoyable, fun, and if you can sit in the sunshine, listen to music or light a candle, I promise that you can do them.



Are You Ready To Start Learning?

So, are you ready to learn about how you can balance and nurture your chakras? Chakra Care is just $7.99. It's not long -- just 130 pages. Like I said, I didn't want to overwhelm you with Too Much Information! I think you'll find it not too big, not too small -- just the right thing you've been looking for to start your journey into the magical, body-mind-spirit world of the chakras.


---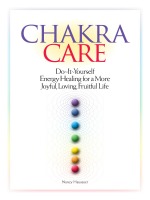 $7.99
You'll be able to pay with a major credit card or your PayPal account.
Your information is safe with PayPal, the Internet's most trusted payment processor.
---
I wish you a wonderful journey.

Namaste,
Nancy Hausauer

P.S.  If you have any trouble downloading the ebook after purchasing it, you'll get my email address in the thank you email. You'll be able to contact me, and  I'll make sure you get what you've ordered.
Chakra Care Details

Format: PDF download (read on your computer, iPad, iPhone, etc.)
Available: Immediately
Delivery: Direct download
Software required: Latest version of Adobe or another PDF-reading software such as Preview for Macs
Cost: $7.99
Payment: By credit card or Paypal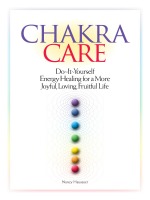 You'll be able to pay with a major credit card or your PayPal account.
Your information is safe with PayPal, the Internet's most trusted payment processor.
---
(You can download the latest version of Adobe Reader here if you don't have it.  http://get.adobe.com/reader/)
Go from Chakra Care to chakra main page.

---
Sign up for my free weekly blog and updates!
Learn more about energy healing, including practical tips to keep yourself and your family healthier and happier. You'll receive my "Seven Chakras at at Glance" chart as a gift.
---